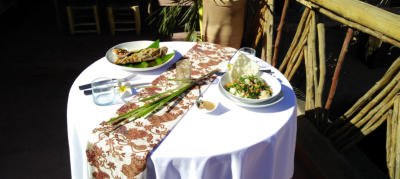 PATIO
First surprise: the decoration which on the
multiple levels of salons and terraces of a riad
of the medina borrows from faraway
Indonesia its objects fetishes,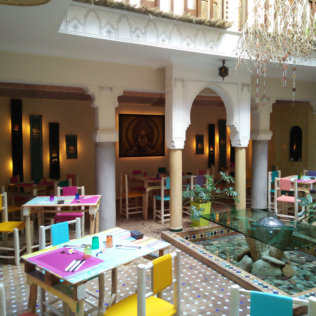 SALLE UBUD
Its thatched roofs and its symphony of acid
colors. Second surprise, even more radical:
the palette of flavors typically Indonesian
cultivated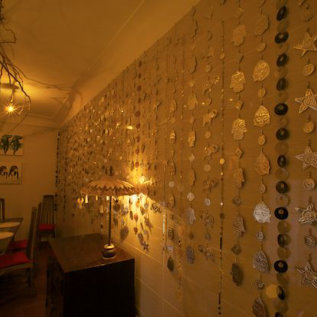 SALLE BOUDDHA
With the mastery of almost fifteen years of
studies by the chef Andy Gustiandi who, from
the islands of Sumatra and Bali, reported the
divine secret of specific spices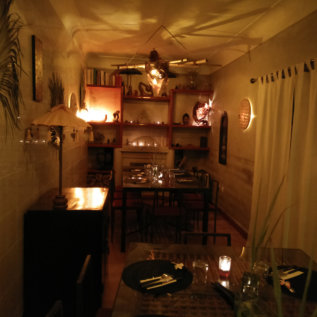 TERRASSES
To each product. Its score has something of
alchemy, in its rigorous assemblages,
marinades and fine cuts with a knife.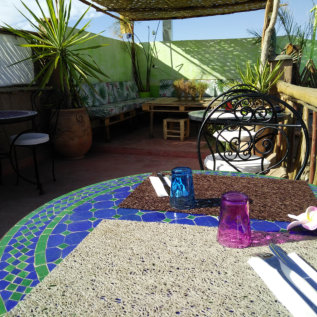 "There is beauty in
timeless things."
- James Jones -
Pour réservé :
00212 - 524 38 47 23
56 Derb Chentouf - Quartier Riad Laarouss
40030 Marrakech (Médine) Maroc
©Riad Nomades
Restaurant
First Indonesian restaurant to settle in
Marrakech, Exotic Bali sets the bar very high
in terms of authenticity of cooking, flavors
and dressing plates.
Finely executed by a chief of Sumatra, the
cuisine ensures such a change of palate that
one swears to return again and again.
Copyright © 2017 by HENRY Pierre-Alain - All rights reserved.